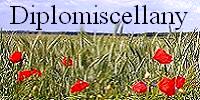 Please use this logo for links to this site. If you want me to add a link to your site, you may contact me (David E. Cohen) at zendip18 AT optonline DOT net.
Diplomacy Information Links:

The one and only "official" web site of the Hobby, under the guiding "hand" of Manus Hand.

A long running Diplomacy zine, presently run by Douglas Kent. Interesting stuff in every issue.

Run by Stephen Agar, the Diplomacy Archive is a truly enclyclopedic source for all sorts of Diplomacy related information.

An archived version of Thaddeus Black's fabled Internet Point-of-introduction to Diplomacy. The web site itself is now inactive.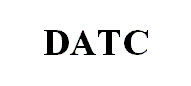 The Diplomacy Adjudicator Test Cases site is designed to help users create adjudication programs. It is useful for many other purposes as well, as it gives examples of all sorts of adjudication and house rule related issues.

Douglas Kent's personal Diplomacy site, full of odd and interesting things.

A site which has taken an interest some of my variants, and who have prepared Realpolitik versions of them. The site has German and English sections.

A French speaking site. They have translated some of my articles into French.

Ben Hester's barebones webpage, with maps and other information on several Deplomacy variants of his creation.

Play Diplomacy Online is a large, fast-growing web-based forum with automated adjudication, and some variant support. Evidently the quality is good enough for some people to be willing to pay for a premium membership.

vDiplomacy is a large, active forum with both Standard Diplomacy and numerous variants played using adjudication software provided in the forum.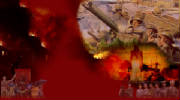 Redscape is another community featuring hand adjudication, with strong structural and role-playing elements, and includes other games as well as Diplomacy.
Webdiplomacy is an active forum featuring Standard Diplomacy and a few variants using an automated adjudicator.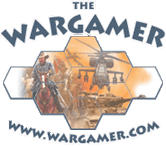 A comprehensive site containing game news, reviews, forums, articles (both gaming and historical), and much more.

A military history and wargaming ezine containing game news, reviews, forums, articles, and more.

A comprehensive repository of gaming related links.